We are thrilled to announce a significant milestone in our quest to simplify electric mobility with our cutting-edge new mobile app, designed to transform the way you live and experience electric driving.
We've listened to all your feedback when it comes to electric mobility, and have worked hard to create an app that caters to all our users' needs in a beautiful design. This new version incorporates features such as the location of charging stations, live tracking of your vehicle's charge, and access to thousands of charging points, all backed up by a 24/7 support service.
Intuitive and User-Friendly Interface
The first thing you'll notice when using our new app is its sleek, intuitive design. We wanted every interaction to feel seamless, every screen to be effortlessly usable. With our refreshed interface, accessing information and utilizing features is a breeze.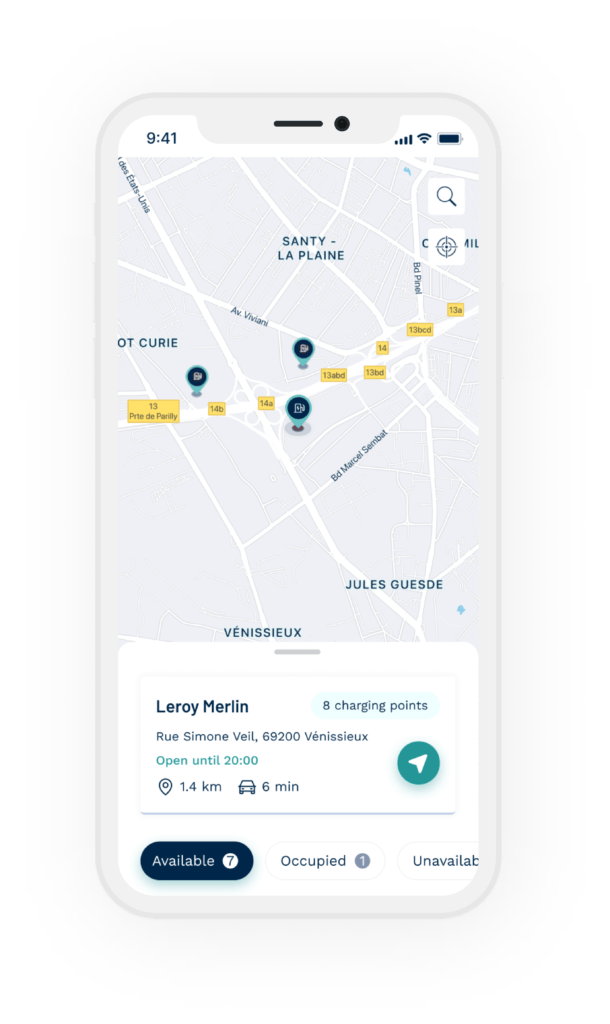 Among the major improvements is our optimised search function, which makes it easy to find nearby charging stations. Our database of stations has also been enriched with details such as the type of connectors available, the exact location, distance, driving time and much more.
Once you've chosen a charger, simply scan its QR code to start the charging session of your vehicle. In addition, the price of charging is now displayed for total transparency with our customers.
Reliability and Peace of Mind, Akin To Driveco's Stations
Our new application has been designed to eliminate all unnecessary obstacles. Our aim is to make electric mobility accessible to everyone, and this new application represents a major step forward in that direction. It simplifies the charging process, so you can enjoy more hassle-free journeys.
When you choose Driveco, you get access to the largest network of public charging stations in France, backed up by a 24-hour service. Our network stands out for its exceptional reliability, with an availability rate of over 98%, well above the French national average of 84%.
Limitless Customization
Every electric driver is unique, which is why our new app offers limitless customization. You can now plan your electric journey exactly as you wish. You choose the charging stations, track your charging in real-time, and tailor each trip to your driving style.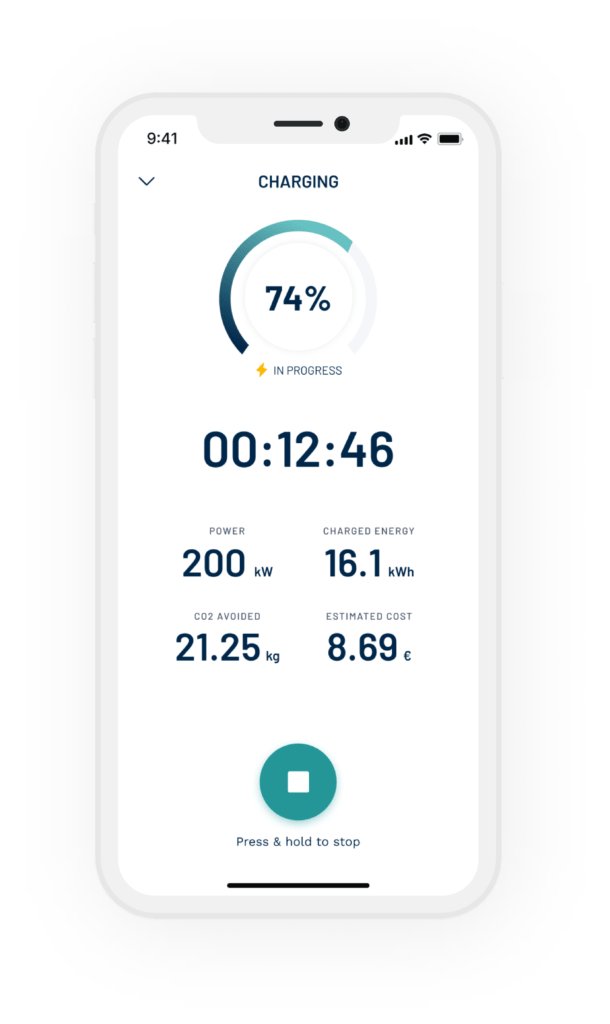 You can also customize filters to your preferences and vehicle (for example, in terms of driving speed and prices). Driveco offers a complete range of charging points to suit every budget and every situation, whether at home, at work, on the motorway or out shopping. 
A Cleaner Future at Your Fingertips
At Driveco, we believe in a cleaner, greener future. Our new app aligns with this commitment. By simplifying electric mobility, we contribute to reducing emissions, preserving our environment, and creating a better future for all.
Maureen Houel, Chief Marketing & Product Officer of Driveco:
"We are delighted to launch this new version of our app which embodies our commitment to democratize electric mobility. We placed the users at the heart of this redesign and took the time to study their expectations and behaviors. By focusing on simplifying the charging experience, we adapt to the evolving demands of EV drivers and offer them a simpler, more intuitive and more functional app to enable them to be part of the electric revolution."
We can't wait to see you explore our new app and hear your feedback. The app is available on the App Store (Apple) and on the Play Store (Google), in French and in English. Download it today and join us in this electric mobility revolution!
Together, we're shaping a cleaner and more sustainable future.